CHSS Partner
LAHORE, PAKISTAN
Lahore University of Management Sciences (LUMS)
LUMS – Pakistan
For over three decades, LUMS has nurtured visionary leaders and change makers who are equipped to anticipate and tackle the challenges of society. Our beautiful 100 acre campus is a place where extraordinary things happen: the brightest and most talented minds come together to engage in meaningful dialogue, question the ordinary and explore innovative solutions to real-life problems.
LUMS is committed to actively seeking out and developing brilliant students – regardless of their financial and social circumstances. Our community comprises of people with diverse talents, interests, backgrounds and cultures. Our students are encouraged to pursue different academic disciplines and are empowered to seek their own answers. We prepare our scholars for a lifetime of learning, and equip them to lead reform in their respective industries, families and communities.
Education Without Borders
Vision
LUMS is Pakistan's leading research intensive university, excelling in teaching and driven by a philosophy of 'Learning Without Borders'. LUMS provides an integrated curriculum uniting disciplines to focus on solving the grand challenges of South Asia and beyond.
Mission
LUMS aspires to achieve excellence and national and international leadership through unparalleled teaching and research, holistic undergraduate education, and civic engagement to serve the critical needs of society.
LUMS History
LUMS, a not-for-profit University, was established in 1985 as an institution that would provide rigorous academic and intellectual training and bring world-class education to students in Pakistan.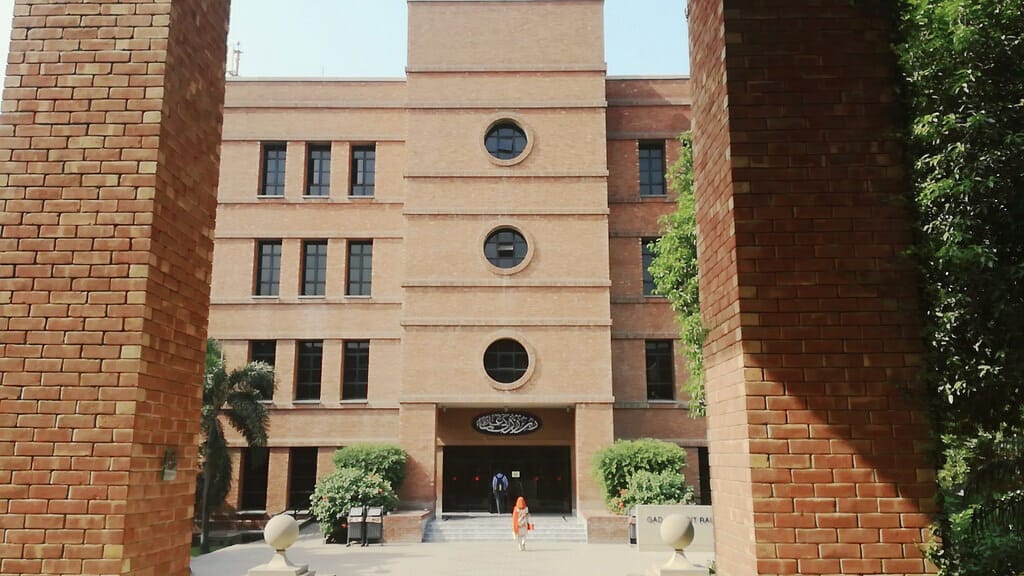 In motion | news, thoughts & events @ LUMS
Cultivating the Humanities and Social Sciences & Supporting Under-Represented Scholars of Asia